From Predictive Analytics to Personalization: Is AI Reshaping Marketing Strategy?

In 2023, AI marketing is all the rage. As artificial intelligence becomes more complex and accurate, many businesses are taking advantage to enhance their marketing efforts and web analytics.

In this article, we're going to take a closer look at how AI is being used to reshape marketing strategies across various industries.
What is AI Marketing?
AI marketing is the process of using artificial intelligence software to collect and analyze marketing data and perform pre-programmed activities. AI is often used to complete time-consuming or repetitive tasks in particular. Thus, it can save businesses both time and money when implemented correctly.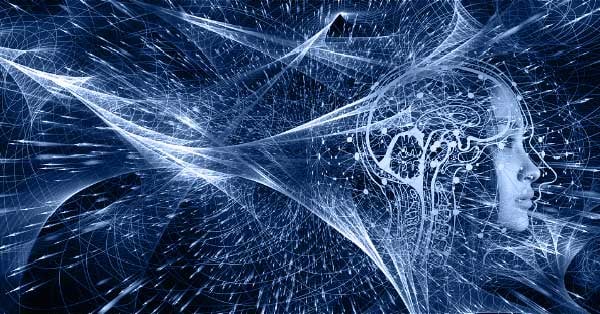 Image Source
AI software can, for example, analyze customer profiles and interactions and segment consumers into appropriate categories. It can also determine the best methods of communication and marketing for each group. This can help you grow your social media audience, increase your CTR, and optimize CTAs.


AI Marketing Examples
AI marketing comes in many forms, so let's get the ball rolling with some examples:
Predictive Analytics
The internet enables marketers to access a lot of data, from website interactions to social media comments, customer feedback, and email CTRs. As such, marketers need to have a solid organizational system in place to sift through and analyze each data set. This can be challenging for humans, particularly where larger companies are concerned.
This is where web analytics comes into play. AI software can gather web analytics data and analyze it in real-time to provide businesses with valuable insights into their website's performance, customer behavior, and preferences.
AI software is all about data. Not only can it gather it, but it can also accurately interpret it. Better still, AI software can provide predictive analytics. This means it can deliver accurate information on customer preferences and future buying trends based on collected data. It can recommend products customers are likely to be interested in, too, and advise teams on the best time to market these.
A good example of this in action is enterprise Magento, a platform that uses AI to scale campaigns up or down based on consumer demand.
User Personalization
Marketers are used to making decisions based on characteristics such as age, gender, and location. While this has worked well in the past, the rise in AI technology makes it necessary for businesses to provide an even more personalized user experience.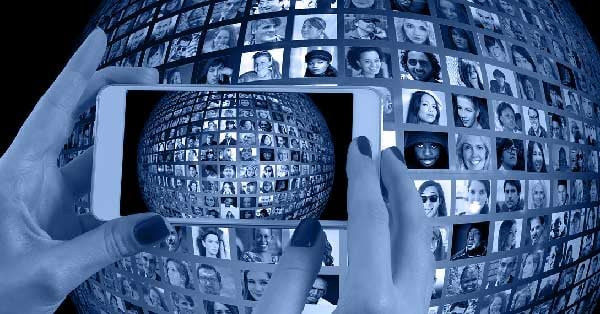 Image source
AI marketing software goes above and beyond traditional customer demographics. It gets to the core of your customers' personalities, preferences, habits, and interests. This level of personalization may sound a little uncomfortable for some.
However, in a 2022 survey, Statista found 81% of Gen Z liked personalized ads. This means that not only does AI benefit businesses by generating more revenue, but the vast majority of US consumers want this sort of tailored experience when interacting with brands.
Content Creation
Content comes in many shapes and forms, from ad copy to press releases and blog posts. As the graph below shows, most marketers agree that its creation takes up a lot of their time.
Image sourced from capterra.com
Enter AI. Artificial intelligence software can create content to a high standard. In fact, Capterra claims that 49% of marketers think it can generate "clear and easy-to-read content".
While we may still have a way to go before businesses use it to deliver an entire marketing campaign, the continuous innovation of the AI industry means we'll undoubtedly see a larger uptake of this software in the future.
Content creation is not limited to just ad copy and blog posts. AI can also help with the creation of press releases, ensuring that they are informative and engaging for your target audience.
Chatbots
The first ever chatbot was created way back in 1966. It processed words through a computer and identified appropriate scripted responses.
Image sourced from community.neontools.io
Of course, technology has come a long way since then, and chatbots are now a core part of most user personalization strategies. These conversational bots take charge of consumer communication, offering real-time, personalized responses.
In essence, chatbots collect and analyze data to answer customer queries. They can also direct users to appropriate sources of information or connect them with a customer service agent if required.
Dynamic Pricing
AI software is incredibly handy for pricing products and services too. Dynamic pricing works by getting AI software to analyze data and alter prices in real time.
It looks at factors like competitor pricing and customer interest to set the most appropriate cost for products and ensure your prices remain competitive.
---
AI Marketing Strategy Tips
Now, onto the most important part; here are four quick tips to help you make the most of your AI marketing strategy.
Establish Your KPIs and Goals
Your first step toward implementing an AI marketing strategy is to establish your goals and KPIs. Ask yourself these questions:
What do I intend to accomplish with AI?
How will I measure its success?
What is the allocated budget for AI software?
What's my desired ROI?
You might, for example, want to reduce the costs associated with your WordPress website's customer service team by a specific percentage. Ergo, integrating a chatbot into your WordPress website and using automated email responses might be the way to go.
Choose Your Platform
Your AI platform and software are big considerations, and your choice should reflect your ambitions. Here are some goals that AI platforms can help you meet:
Increased conversions for newsletter signups, paywalls, and registrations
Reduced marketing costs
Better lead generation
Improved speed and efficiency regarding your marketing efforts
As an example, OpenAI's GPT AI increases user engagement by automating CTAs and other conversion-rich copy within Admiral's visitor engagement solution. This helps to increase conversions and improve speed and efficiency.


Clarify Privacy Standards
Different locations have different privacy rules when it comes to collecting and processing data, so you need to familiarize yourself with local, national, and international laws based on where your target market resides.
To easily accomplish this, simply program your data privacy rules into your AI software before launching it.
Source Your Data
We've talked quite a bit about data in this article. While AI software is exceptional at collecting and analyzing it, you need to establish where it comes from and how it will be used.
79% of US marketers agree data literacy is very or extremely important to accomplishing their company's goals. - Capterra Survey
Data may come from your CRM, social media channels, and email delivery platform, to name just a few sources. You must also determine the quality of any collected data, as bad data will have a negative impact on your AI tools. Therefore, it needs to be consistently verified by data management teams.
---
Are You Ready for AI Marketing?
Trends show that AI marketing will likely become a core strategy for most modern businesses. Begin implementing it into your marketing plans to deliver the best possible customer experience and gain an edge over the competition.
Admiral's Visitor Relationship Management (VRM) software leverages machine learning to drive more adblock recovery revenue though features like Surge Targeting. The platform also integrates Open AI's GPT to automatically create CTA's and Offers to convert visitors for paywalls, registration walls, donations, email signups, and more.
Admiral VRM drives visitor relationships and revenue for digital publishers. Request a demo today: