Online privacy is an increasingly popular topic that leaves many confused about how their data is being used on the internet. Many media outlets overshadow the positive effects of data-based personalization with online scandals such as the Facebook Data Breach, and cause the average online user to question their habits when surfing the web.
However, when users are informed that their data is strictly being used for marketing, 64% do not mind their data being processed for a personalized ad experience, online privacy surveys suggest. (In fact, visitor consent to use their data can lead to increased CPM revenues)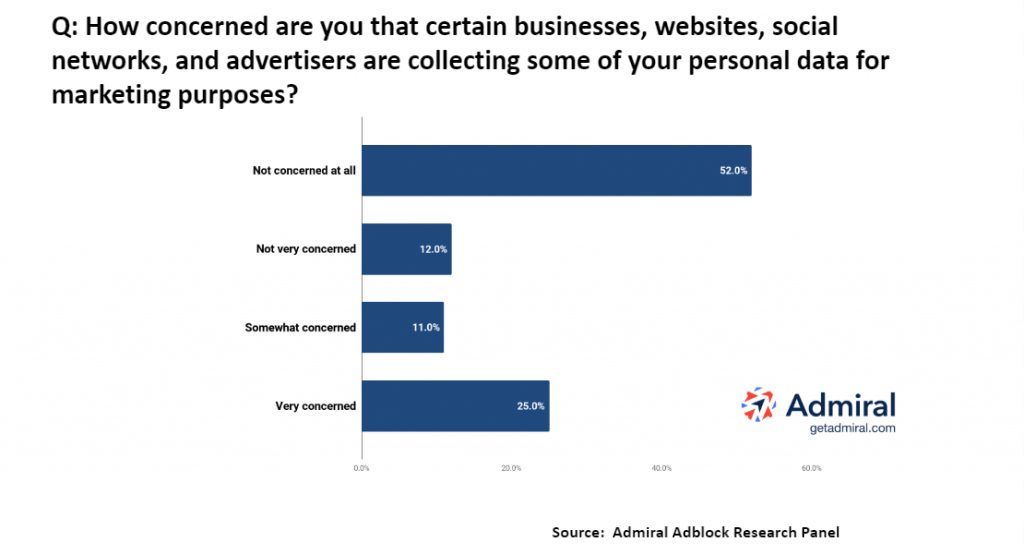 A large part of the controversy behind data privacy also includes the conversation of consent, and whether companies are allowed to take a user's information without them aware. The EU has tackled this issue by passing the Europe's General Data Protection Regulation (GDPR) to provide transparency and consent for users. California has followed suit with the CCPA data privacy legislation, new privacy laws are being developed in 12 states, and potential federal US privacy legislation may come regarding online data privacy. Yet, 57% of users said they would consent to businesses accessing their personal information so long as they asked permission.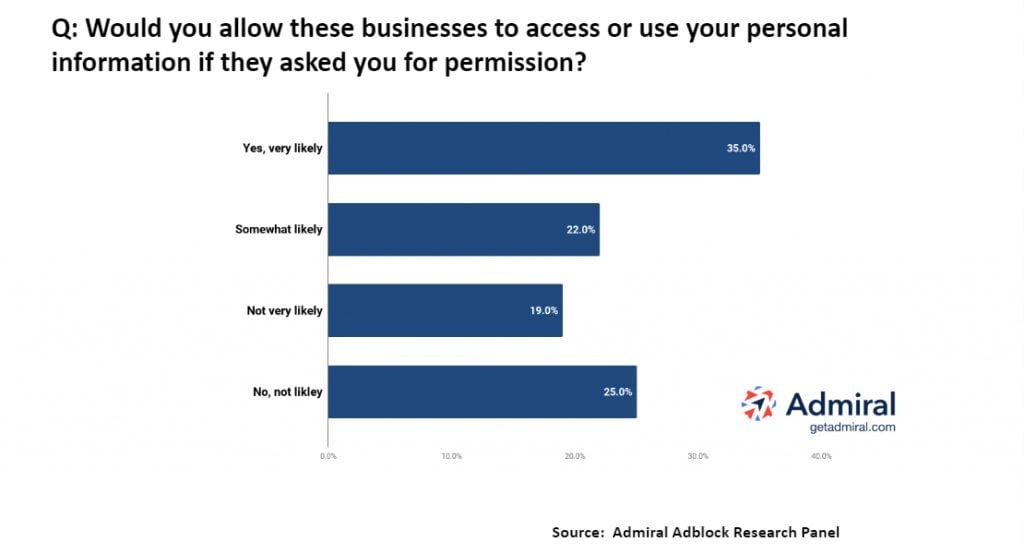 This data suggests that there is a real opportunity -- even with privacy-focused adblockers -- for digital publishers to engage their users in a transparent and meaningful way as the Internet enters its age of consent. Admiral, a CMP provider, has developed consent management resources and tools to help publishers address GDPR and CCPA needs quickly and compliantly.

(Edit: Additionally, Admiral has gathered key facts and FAQ for publishers regarding the IAB Europe Transparency and Consent Framework (TCF 2.0), and an updated CCPA megalist of checklists, facts, portals, and advice for online publishers.)