Google is perennially making updates and improvements to its search algorithm — thousands per year, it's believed — but for the most part, these are minor tweaks that are barely perceptible to its end users. Occasionally, however, Google makes a significant change to the way its algorithm operates, sending minor shockwaves through the online community and causing internet marketers to hastily rethink their search engine optimization (SEO) strategies.
These search algorithm updates are typically deployed as a way to weed out so-called 'black hat' SEO tactics, often employed by unscrupulous businesses and individuals in a sly attempt to 'game' Google's algorithms and usurp the competition. Here are just a few examples of some of Google's previous major updates:
The 2011 Panda update aimed to penalize duplicate, plagiarized or spam-laden content by assigning a 'quality score' to web pages as it crawled them.
In 2012, the Penguin update sought to outlaw spammy or irrelevant links by penalizing sites whose backlinks looked suspect. This largely put an end to the shady tactic of using link farms.
In 2013, Hummingbird enabled Google to better match queries to searcher intent using natural language processing (NLP) and latent semantic indexing, rather than simply relying on exact query matches.
But what about Google's latest significant algorithm update, the Helpful Content Update? What does this mean for the immediate future of SEO, and more importantly, what does it mean for digital publishers?
First, we'll explore the basic principles of this recent update, before delving into how publishers can ensure they're not falling foul of Google's latest penalties.


What is Google's Helpful Content Update?
The 'Helpful Content' algorithm update was first rolled out in August 2022, with the aim of — as the name suggests — providing more helpful content to Google users. In Google's own words, the update was introduced as part of "a broader effort to ensure people see more original, helpful content written by people, for people, in search results". It's essentially encouraging a people-first, search engine-second approach.
In short, Google began rewarding content which provided a satisfying (helpful) experience to its users, while penalizing content which failed to meet its users expectations. Essentially, Google is cracking down on low-quality content created with search engines (rather than users) in mind — in particular, the type of spammy, 'thin' content that doesn't actually help users find the information they're looking for.
The phrase "by people, for people" is significant, too. In recent years there's been a rise in AI-generated content appearing on the web: there are tons of AI writing tools such as Jasper and Copysmith churning out machine-written content at the click of a button (or at least, requiring only a few prompts), but this new update confirms that Google is looking for content that's not only created for humans — but is created by humans (not machines).


How can publishers create 'helpful' content for Google?
The Helpful Content Update forces publishers to review their content strategies. Is the content they're producing helpful to visitors? Does it offer tangible, concrete value to its users and subscribers? Is it meeting users' expectations and justifying their visit? Of course, before answering those questions, we really need to understand what Google means when it refers to 'helpful' content. Fortunately, they've given us a few pointers.
In assessing whether your content can be considered helpful, Google encourages site owners to ask themselves the following questions, among others:
Does your content clearly demonstrate first-hand expertise and a depth of knowledge?
Does your site have a primary purpose or focus?
After reading your content, will someone leave feeling they've learned enough about a topic to help achieve their goal?
Will someone reading your content leave feeling like they've had a satisfying experience?
Are you using extensive automation to produce content on many topics?
Are you mainly summarizing what others have to say without adding much value?
Are you writing about things simply because they're trending and not because you'd write about them otherwise for your existing audience?
Does your content promise to answer a question that actually has no answer?
Clearly, Google is looking for content that is written by subject matter experts, has a clear focus and purpose, is adding genuine value, and actually provides its audience with clear and unambiguous answers. With this in mind, how can publishing sites ensure their content aligns with Google's definition of helpful?


Remove (or improve) existing unhelpful content
Many site owners' first response to Google's latest update was to perform an audit of their existing content. This is a sensible approach, and any site owners who haven't yet carried out this action are encouraged to do so post haste. Scrutinize your content — subject each piece to an interrogation using Google's suggested questions, and determine whether the content is meeting its criteria of helpfulness.
Is it adding value? Does it have a clear purpose? If not, you have two options: firstly, you could remove it. If it could be considered thin content and it's not getting a huge amount of traffic anyway, that might be the way to go — just be sure to set up a 404 redirect.
Otherwise, if it's an important page that's generating a solid amount of traffic, it might pay to give it a makeover — whether that means simply tweaking it a little, expanding on what's already there, or ripping it up and starting over. Tools like Semrush can help you evaluate the current state of your content and identify where to make enhancements.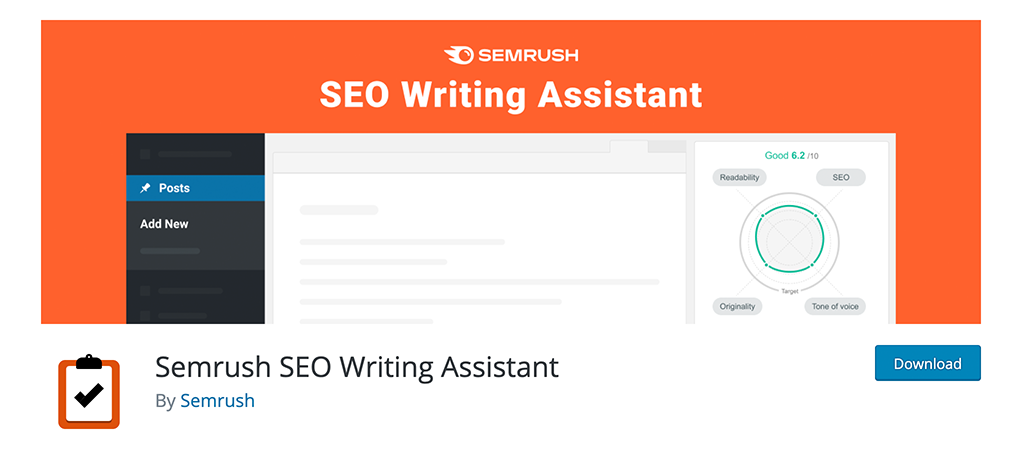 Align your content with your core value proposition
Here, the question "does your site have a primary purpose or focus?" comes under scrutiny. Are you producing bucketloads of content on different topics in the hope that at least some of it will rank well? That may have worked in the past, but with this latest update it's vitally important that your content and your core value proposition are closely aligned.
What you want to avoid is covering a vast range of disconnected topics simply to hit as many niches as possible. This may increase your potential reach in theory, but it's unlikely your visitors will consider your content helpful or valuable if your brand has no overarching purpose and your content lacks a central focus.
Instead, think back to your brand's value proposition — what it is your brand represents, what it stands for — and align this to your content strategy so that your readers are more likely to have their needs and expectations met by your content.


Don't overlook SEO best practices
Does this update mean you can simply throw out the old SEO rulebook? Of course not. Ensuring you follow SEO best practice in combination with creating high-quality, high-value content is the dream ticket, since even the most helpful content on the web is unlikely to rank if any of the fundamentals are overlooked. For instance, you should still be doing at least all of the following:
Developing content based on target keyword research
Using effective page titles, headings, and meta descriptions
Adding alt tags to all images
Including a number of relevant internal links
Building several high-quality backlinks
Using structured data
This also extends to technical factors such as page speed: everything from using a CDN to the hosting solution you choose can cause your pages to tumble down the rankings due to slow loading speeds. Whether you use a cloud-based or VPS hosting solution (check out cloud vs VPS hosting if you're unsure what this means) or you employ a CDN such as Cloudflare, you need to ensure your pages are speedy to load as well as helpful.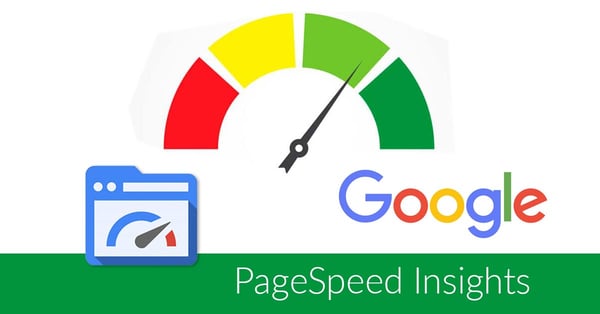 Make sure your content is created by a human
While it may be tempting to lean on automation to churn out content at a rate beyond the capacity of a human, Google is pretty clear that "extensive automation" is a no-no. AI has advanced immeasurably in the past decade, sure, but when it comes to content generation it still has some limitations: for one thing, it's only capable of summarizing what others have already said without adding much value — something Google advises against.
Furthermore, since AI content generation tools are drawing inspiration from all of the existing content on the web, who's to say what it churns out will even be accurate? Believe it or not, not everything on the internet is 100% true. Remember that Google's update favors content created for humans, by humans, so publishers should opt for quality over quantity: a handful of well-researched, expertly-written pieces produced by a human are of infinitely more value than a glut of hastily-produced AI-generated content.
In conclusion, it's clear that Google's Helpful Content Update can and will have a significant impact on the SEO strategies of publishers. Remember, it means putting users first and search engines second, and not churning out reams of content simply to hit as many niches as possible.
Instead, focus on generating valuable, high-quality content that is written by (and for) a human and aligns with your core purpose — and don't forget, it's important not to put aside the SEO fundamentals when reviewing your existing content strategy.
Get more helpful articles for publishers in our monthly digest email, Admiral's Log: