Creating engaged social followers results in more happy followers. Studies show that over fifty percent of followers engage with a brand, and two-thirds of those who are satisfied with a brands' social site experience will recommend them to others.
Regardless of your publishing niche, social media is an essential tool in your website traffic and monetization strategy. It can deepen the relationship with your audience, engage them where they are, and eventually drive traffic to your website increasing CPM revenue and paid subscriptions.

Social media channels can help lift Average Revenue Per Visitor (ARPV) and the Lifetime Value (LTV) of each subscriber you generate for your media brand. Additionally, social engagement can be a key SEO signal for Google search rankings and organic direct visits to your website.
Organic social media engagement is critical because it helps you get the word out and generate new potential subscribers without paying for every click. It gives them a way to grow as a fan of your content and style, till they are ready for a deeper commitment.
To grow an organic social media following that can accomplish this, you must understand how to create engagement on social media platforms. This will vary a bit among Twitter, Facebook, Instagram, and so on, but many best practices stay the same.
People are historically social-inclined, and tend to want a certain experience on social platforms. Delivering that experience can directly impact a publisher's revenues from followers on social media.


Want to grow more social media followers fast?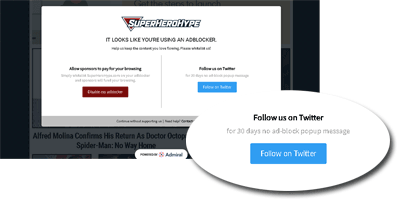 1. Interact with Interactors
First, when people interact with you on social media, interact with them. This is the "social" part of social media that will grow your followers. Social media allows publishers to show your audience there are real people behind the content, and nothing proves that more than directly interacting with social followers.
If people share your posts, thank them. Reply to their comments. Share and like the posts of those who share your posts. Follow people who follow you. All of this may seem trivial, but it's just the beginning of increasing social media engagement to grow likes and followers as a publisher.

It's important to know that the people who follow you probably follow other publishers as well. They can't possibly interact with every publisher's social media or visit their site every day, so they'll prioritize without realizing it. They'll focus on the publishers that seem to be accessible, engaging, and focusing the most on them.


2. Improve Your Visuals
Humans respond emotionally and spontaneously to the right images and videos. Posts with images get more engagement compared to social media posts without images. Tweets with photos receive an average 35% boost in Retweets according to Twitter. Buzzsumo looked at over 100 million Facebook updates, and found that updates with images had an amazing 2.3x more engagement than those without: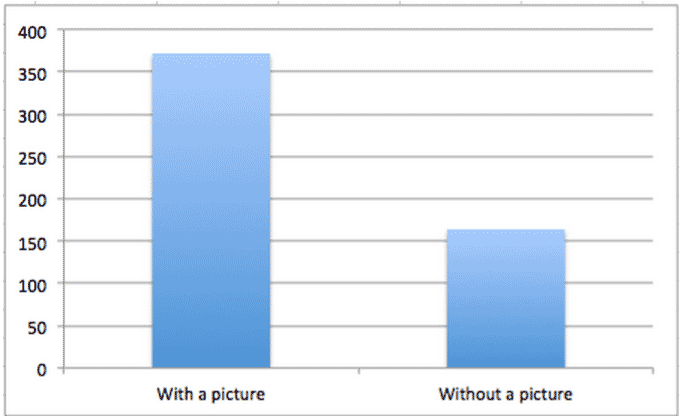 Tweets with video get 10X the shares of posts without. And while it may not seem directly related to social media, website content with images at least every 100 words has twice the shares on social media. How many publishers do you know who are putting that many images in each article? This is definitely somewhere that publishers could choose to stand out with more focus on visuals.
Website content with images at least every 100 words has twice the shares on social media. - Buzzsumo
3. Sponsor a Giveaway
A well-planned contest can generate a lot of buzz on the platform itself, but it can also drive a lot of website traffic and generate content subscription conversions on your website. Social media contests can grow your social following, increase brand awareness, and kickstart social engagement. Here are some steps to set up and manage a social media contest, across Facebook, Twitter, or Instagram.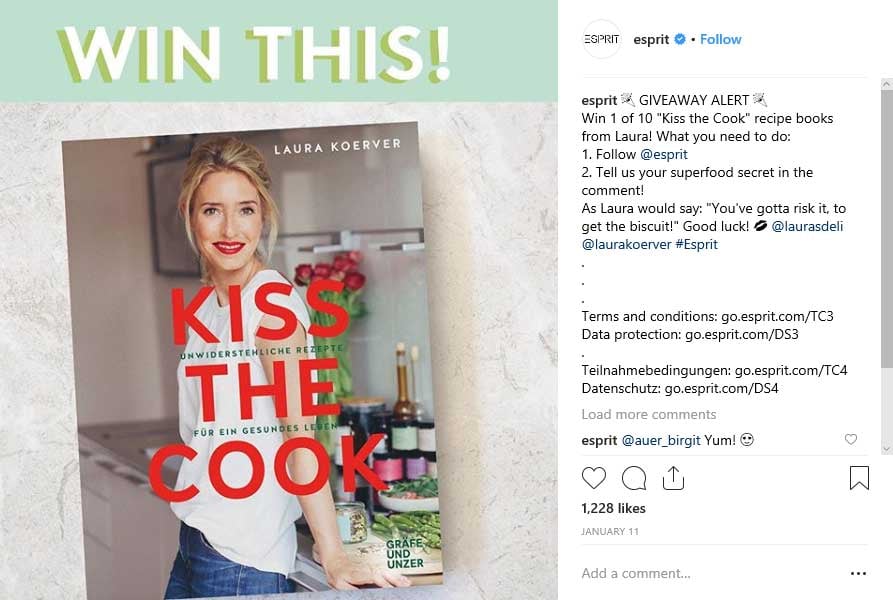 4. Add Some Humor on Social
Social media is a place where people come to interact more casually with brands and publishers, so humor is okay if it used carefully and aligns with your brand. Humor can humanize a brand, it can help a re-brand or appeal to new audiences, humor can be shared more often, and people just like to laugh, so they associate a positive emotion with your brand.

A word of caution: Even the best attempts at humor can get misconstrued. Always have a joke go through two to three people in a neutral setting before posting it. Once something is on social media, it's there forever, even if you delete it because people screengrab it.
With that said, people also like publishers who aren't too serious to let loose a little on social media, and this can increase social media engagement.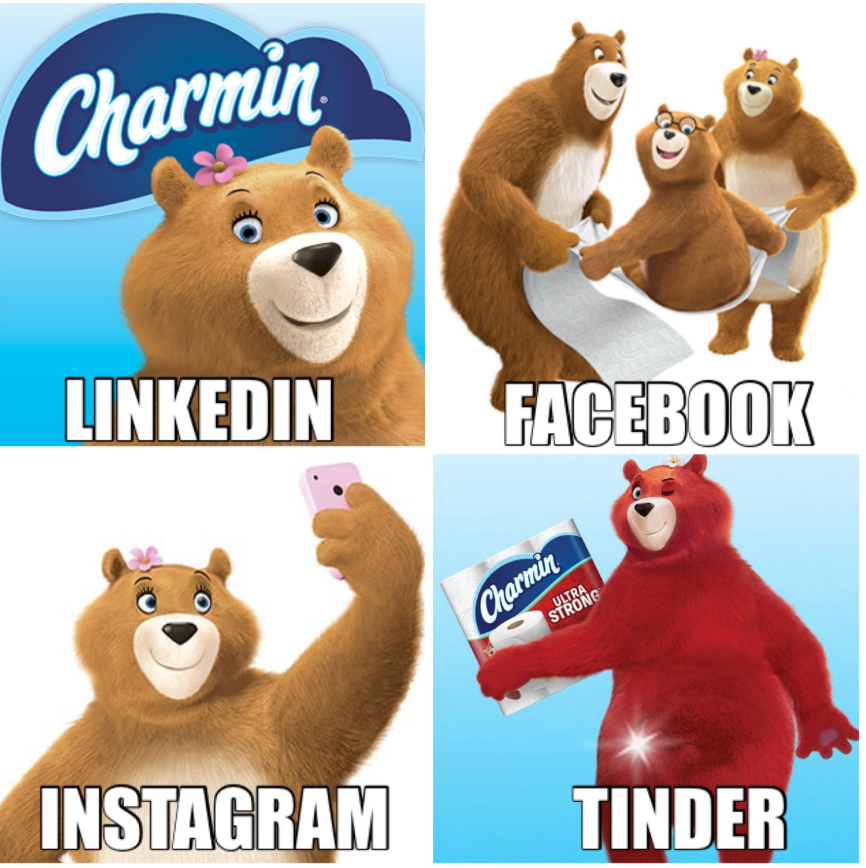 5. Lead Social Followers into More Personalized Experiences
Use first-party data you collect on social media, your website, and email to better understand your audience, so you can segment them and deliver more relevant impactful experiences. Using Admiral's Social Growth VRM module for publishers, visitors can be segmented based on first-party data, devices, cookies, referring URLs, and more. This can help you tailor an experience that is the right offer, right time for visitors, to grow their relationship and your ARPV.


6. Choose the Best Time to Post on Social Media
Time your posts for optimal engagement by platform for your audience. People don't consistently engage in social media every hour every day. There are particular times when they can check social media, and times they can spend time engaging in it more deeply.
There are a few sources of information about the best times to post. Hubspot has a timing algorithm built in, and Grapevine tunes their algorithm to your particular users, not a demographic group. But to get started, you may want to bookmark this very fine Sprout post on Best Times to Post on Social Media. The Sprout data shows ideal day, hour and platform opportunities.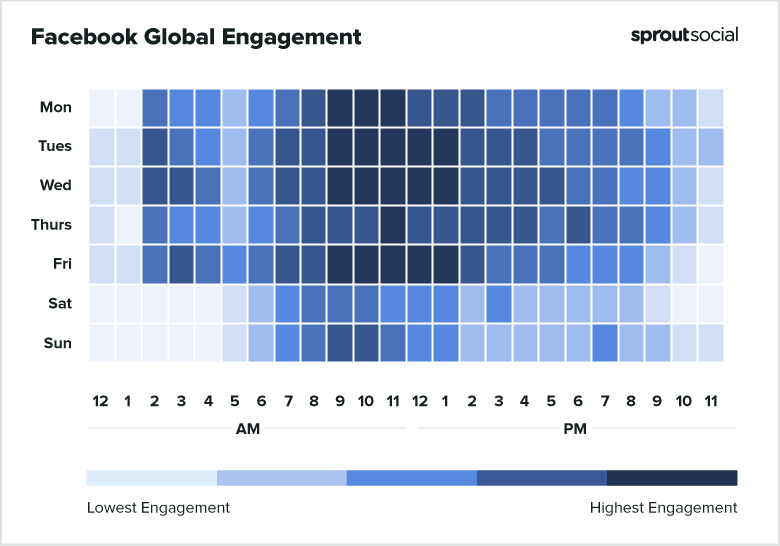 7. Add Relevant #Hashtags to Your Posts
Hashtags are a crucial element to social media growth and marketing. They can make posts more discoverable, drive reach of posts to new people, and help connect posts to common themes. Hashtags should be simple and easy to spell, for best results.
For brand campaigns, an original hashtag can be a viral winner, but proofread carefully. If they can be misread, they will be. Do a search of a hashtag if you don't know it well, to ensure it has not be associated with any negative campaign or news.

Piggyback on trending hashtags that related to your message by using tools like Hashtags.org, Trendsmap, or Hashtagify to spot trends early on. You should limit the number of hashtags on a post to two across most platforms, though LinkedIn and TikTok can take 4-5 before they have a negative effect.
Create strong brand affinity with original, relevant, catchy hashtag campaigns for your brand. Examples of successful hashtag campaigns have included #ShareACoke, #WantanR8, (Audi) #OreosHorrorStories, and Always' #LikeAGirl.
If you're at ATL, in the men's bathroom, on speaker phone. You're wrong. #TweetFromTheSeat 🚽✈️

— Jim Gresham (@Jim_Gresham) March 20, 2017
8. Boost Popular Posts
If you have a post that resonates with your audience, then pay to boost it to a lookalike audience. The post has already proven it can perform, so this is money well-spent to generate engagement that you can convert to new subscribers. On Facebook, every person that likes a boosted post, can then be sent an invitation to Like your business page, with a simple click.
How to Boost a Post on Facebook
Facebook boosted post best practices infographic


9. Ask Followers Questions to Boost Engagement
People love to help, they are inquisitive, and they love to respond with the "best" or "funniest" answer. You can also ask questions that inform you about your visitor's mindset, likes, and dislikes, relationship with the brand, or content topics they want more of.
You can use a variety of techniques to ask questions on social platforms, via images, polls, fill-in-the blank, caption this, or direct questions to specific FB affinity groups.
Fill-in-the-blank Friday: two #customerservice agents walk into a bar _____.

— Zendesk (@Zendesk) January 29, 2016
Some question ideas include:
Ask users to respond with a photo to a question. "What's your fav pet?"
Ask users questions about positive emotions. "What made you happy today?"
Ask an either-or question. "Which is better, burgers or pizza?"
Questions about food, everyone has an opinion about food.
Questions about your content, your products, and features.
There's no limit to the questions you can ask. You can brainstorm enough to cover weeks of social posts, in a single sitting. And remember to always respond to visitor answers, with Likes, hearts, and text responses that show you are just as engaged with them.
Check out our cheat sheet of 80+ Questions to Boost Social Media Engagement
10. Conduct Surveys / Share the Results
Surveys are a form of first-party data you can actively collect to engage your social media audience. People enjoy responding to them and seeing the results. Place your survey on social media and also your website. Big publishers like MSN.com use daily surveys to engage readership and generate thousands of responses, which amount to some very interesting first-party data. Here's a good article on How to Use Surveys on Social Media.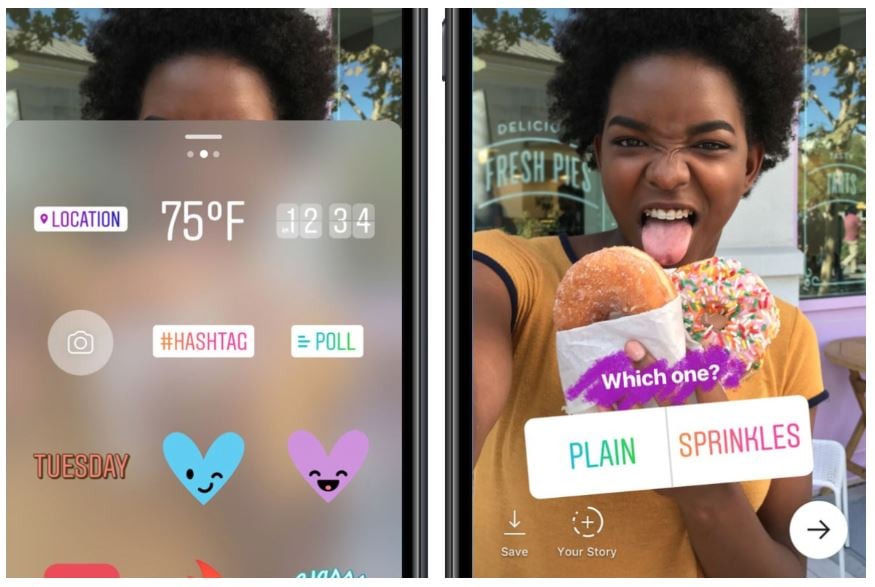 Publishers Get More Followers for Social Media with Admiral
Admiral, the Visitor Relationship Management (VRM) platform has a Social Growth module that immediately grows your social media followers. It takes just one tag to paste on your web page, and you can be driving new followers in 24 hours.
So many companies have put the obligatory "Follow us on Social Media" links on their site that visitors have banner blindness to it. Admiral's Engage tool is superior and brings new followers actively. By leveraging Admiral's machine-learning-based Surge Targeting option, publishers can grow even faster.
You can segment whom to engage, what pages to promote, the frequency of asking visitors to follow, and much more.
Request a demo today to see just how much you can deepen your visitor relationships by growing social engagement.